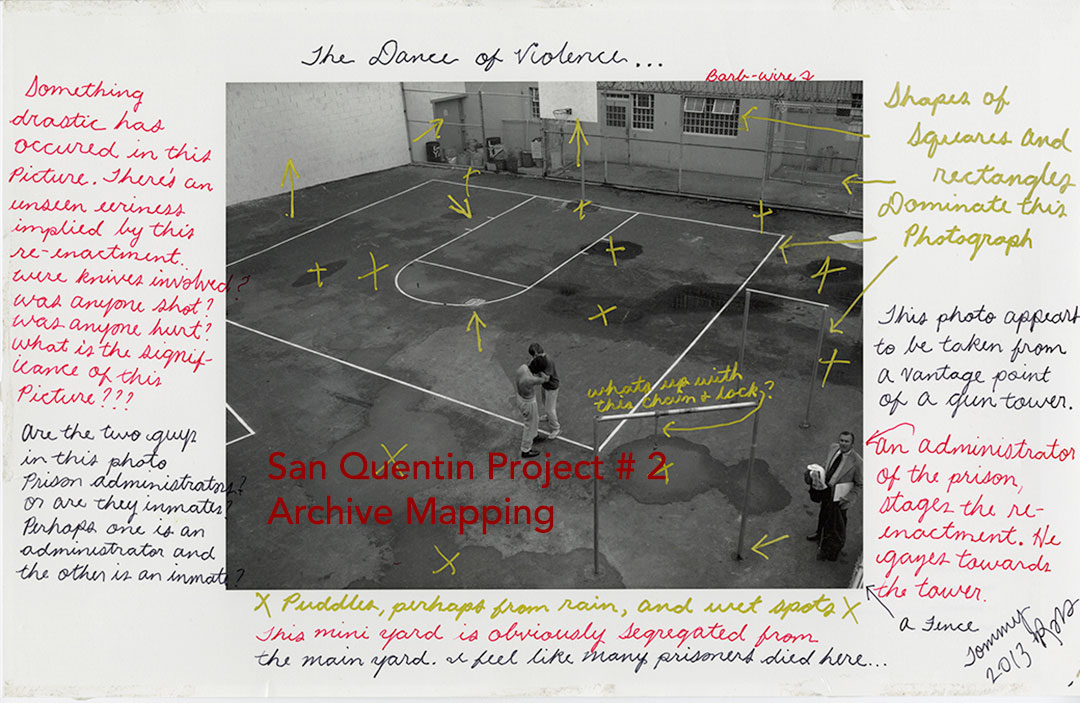 In 2012 I gained access to an unexplored archive of historic negatives taken at and housed inside San Quentin. I am curating this uncharted archive (which is comprised of 1,000's of 4×5 negatives), selecting negatives to print and collaborating with a group of men at the prison to create a new body of work that explores how images can be viewed and interpreted through unique and specific experience.
Many of the images are quite difficult, they were not taken with an artist's eye or with the intention of creating a visual experience that is generous or transformative. These images were taken by correctional officers whose job was in part, to provide visual proof that an event took place. They are direct, blatant images that rely on the assumption that photography speaks the truth, that it has an unquestionable veracity.
As I did with the photographs brought to class, the images from the archive are used as canvases for the men to interact with. Each image is treated, in a sense, like a crime scene to be studied, written on and mapped in order to reveal its undisclosed story. The negatives were originally taken to document specific places and events. They were not meant to evoke emotions but through our intervention they become objects that inspire, house memory, personal experience and create a visual dialogue with a mostly invisible population.
Part # 2 Archive images with text
11″ x 17″ inkjet prints with text
2012-Present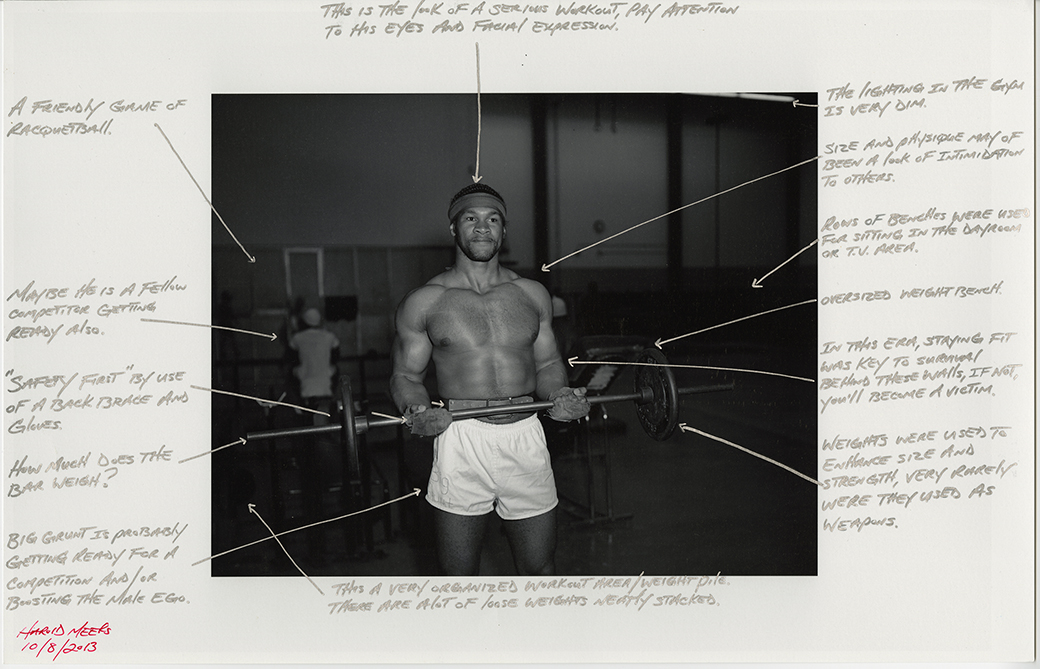 Gym Profile — 7.15.75
by Harold Meeks 2013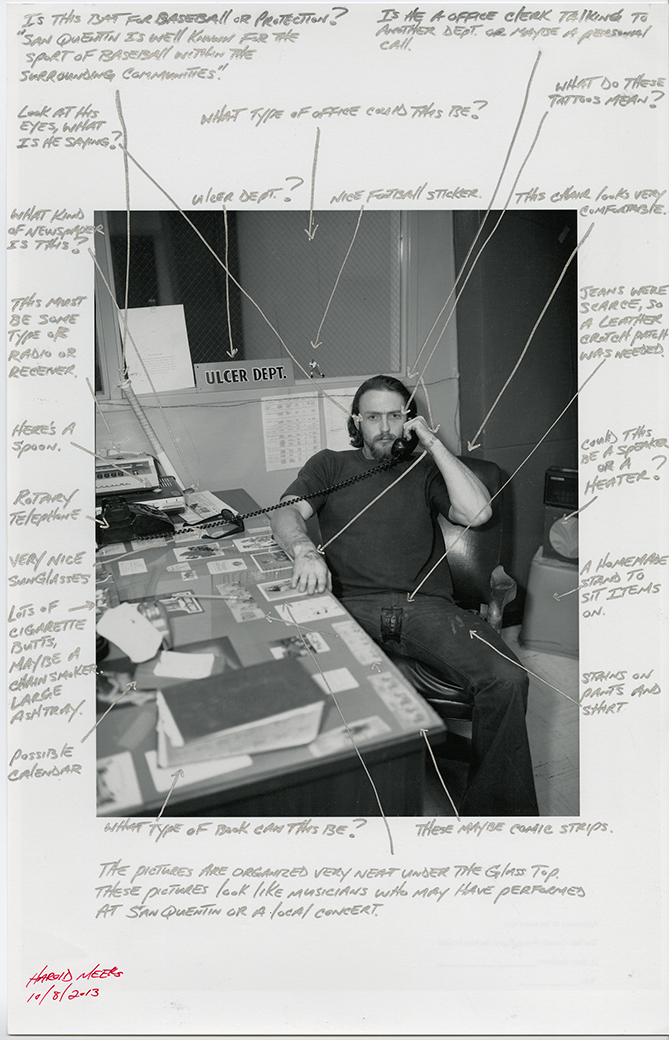 Spread on Gym & Crew — 11.5.75
by Harold Meeks 2013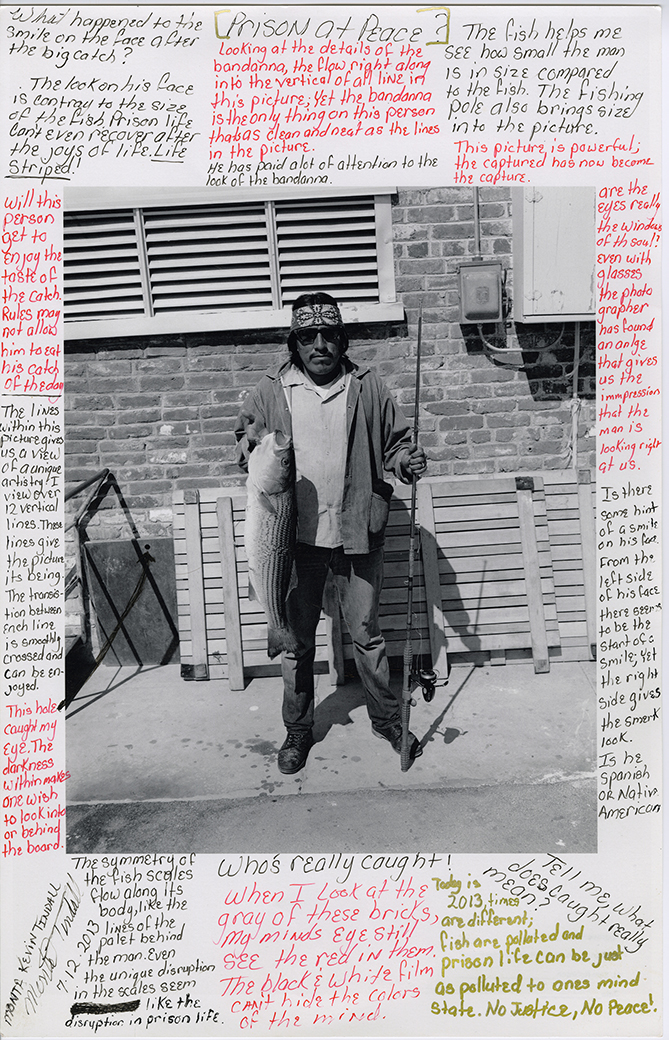 Fish Caught at Ranch — 9.17.75
by Kevin Tindall 2013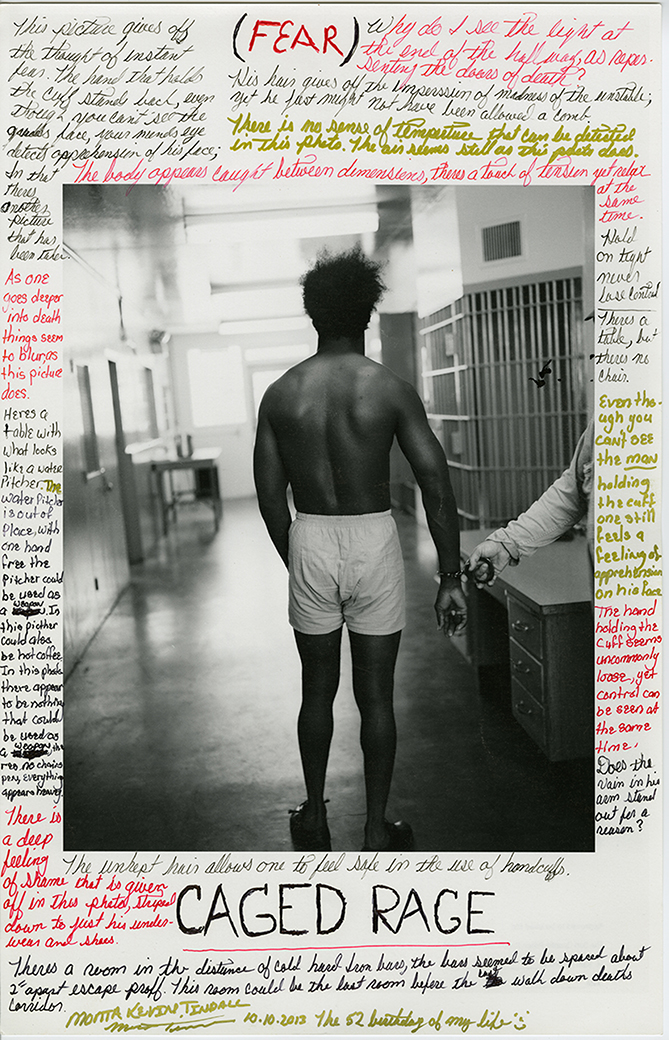 Divan — 8.2.71
by Kevin Tindall 2013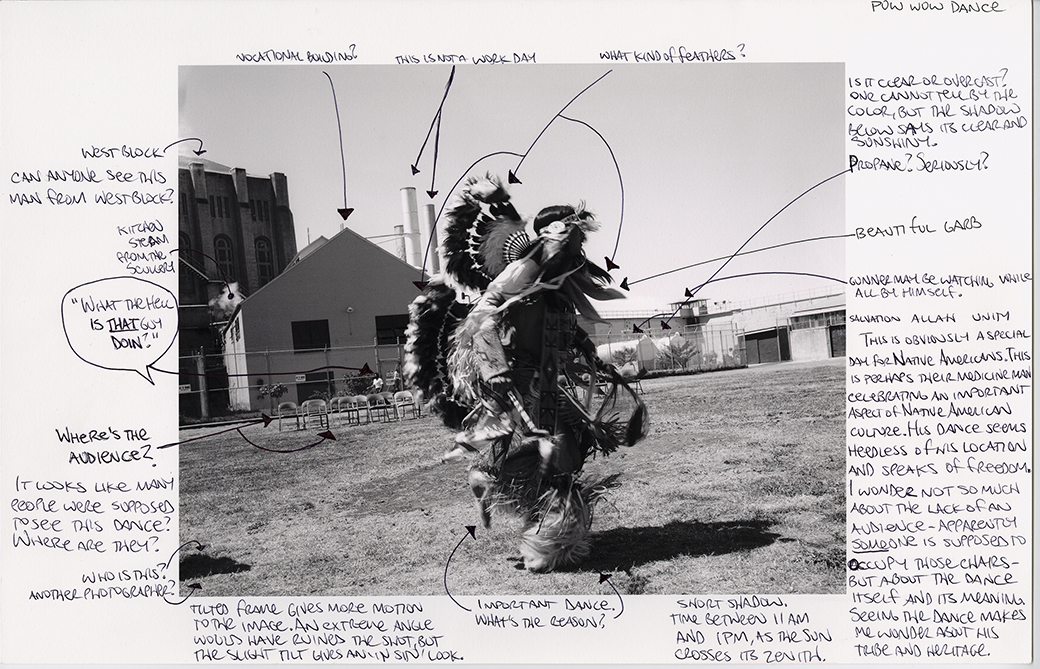 Indian Pow Wow —  6.12.76
by Mesro Coles-El 2013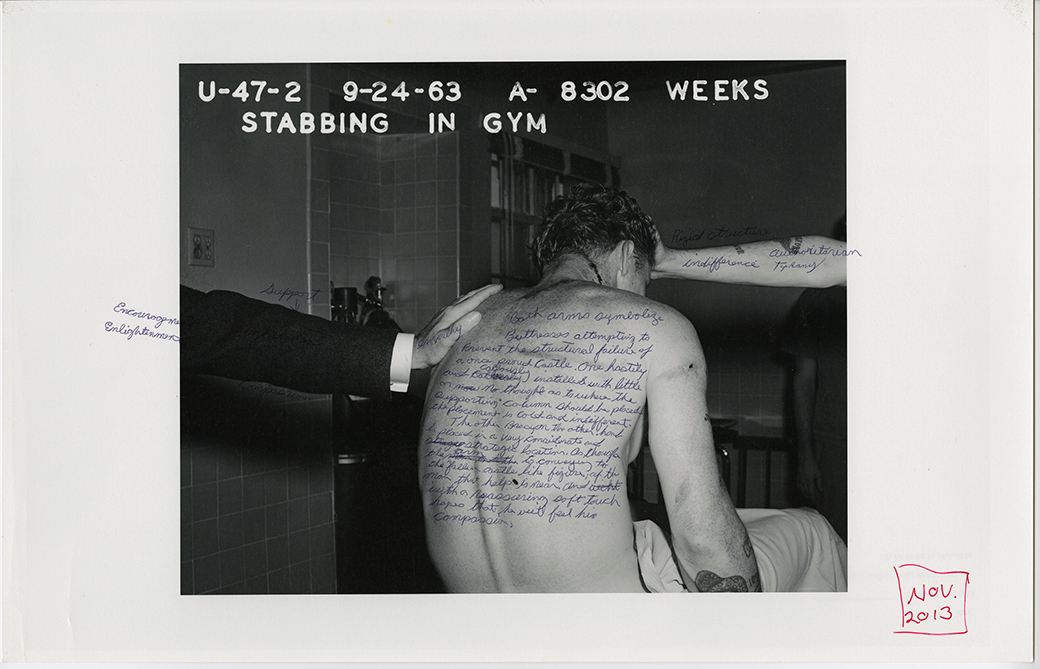 Weeks Stabbing in the Gym — 9.24.63
by Rubin Ramirez 2013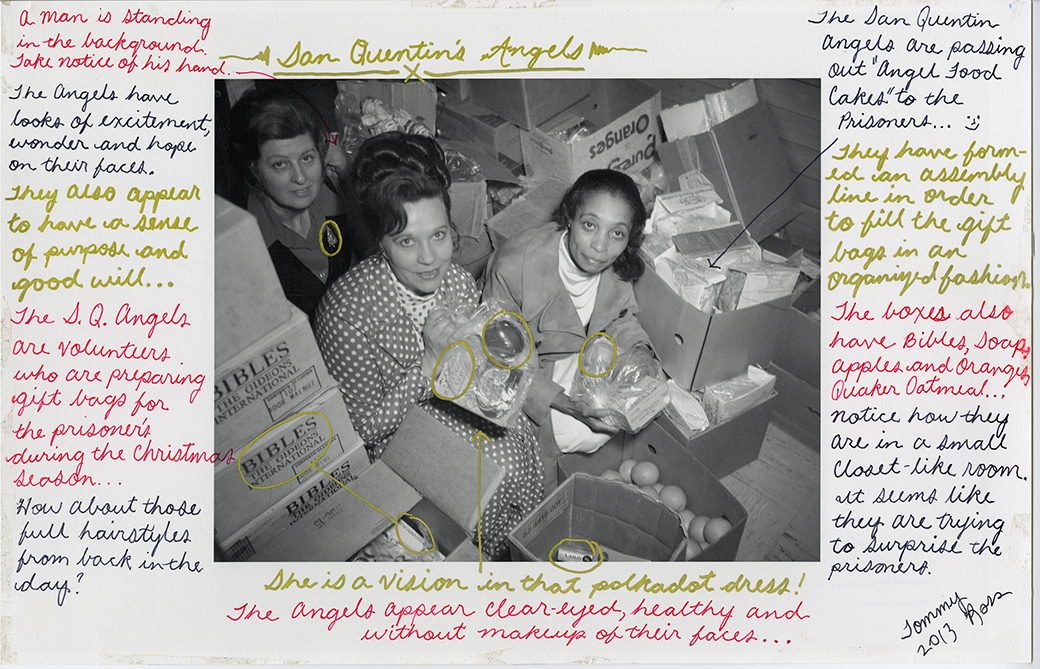 Volunteers Who Sang & Delivered X-Mas PKGS to SHU —12.25.75 
 by Tommy Shakur Ross 2013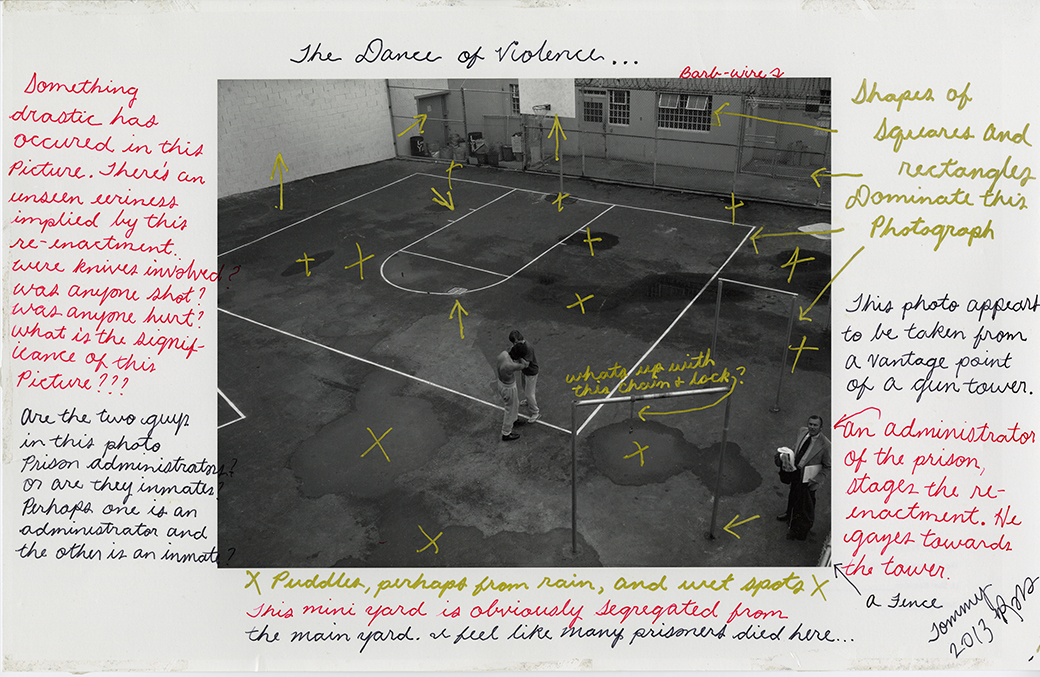 Re-Creation — 1.6.75
by Tommy Shakur Ross 2013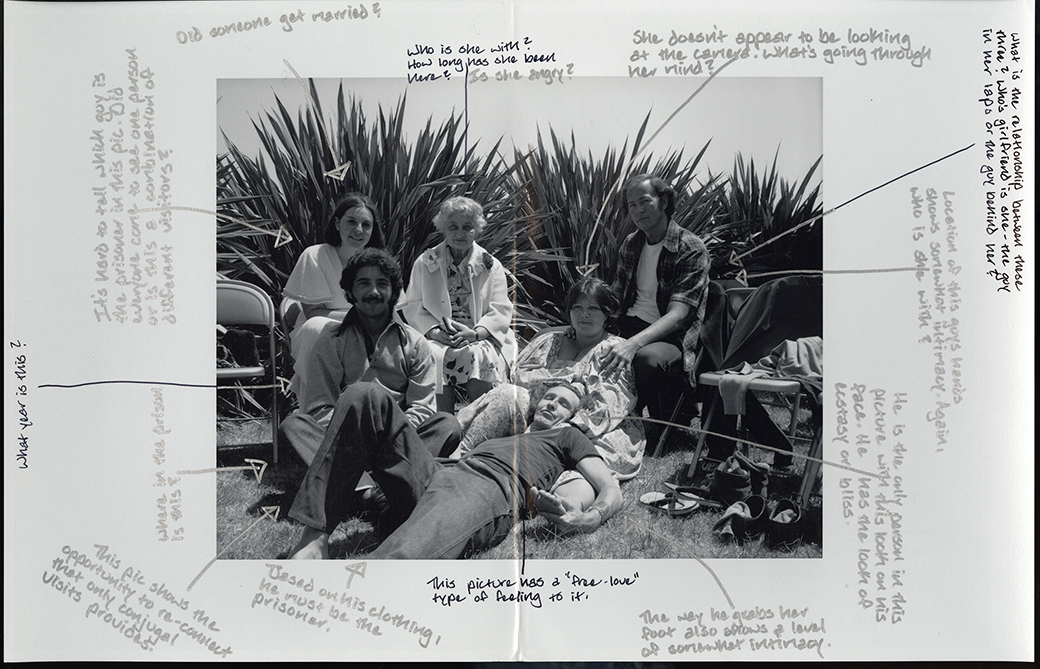 Mother's Day — 5.9.76
by Shadeed Wallace-Stepter  2013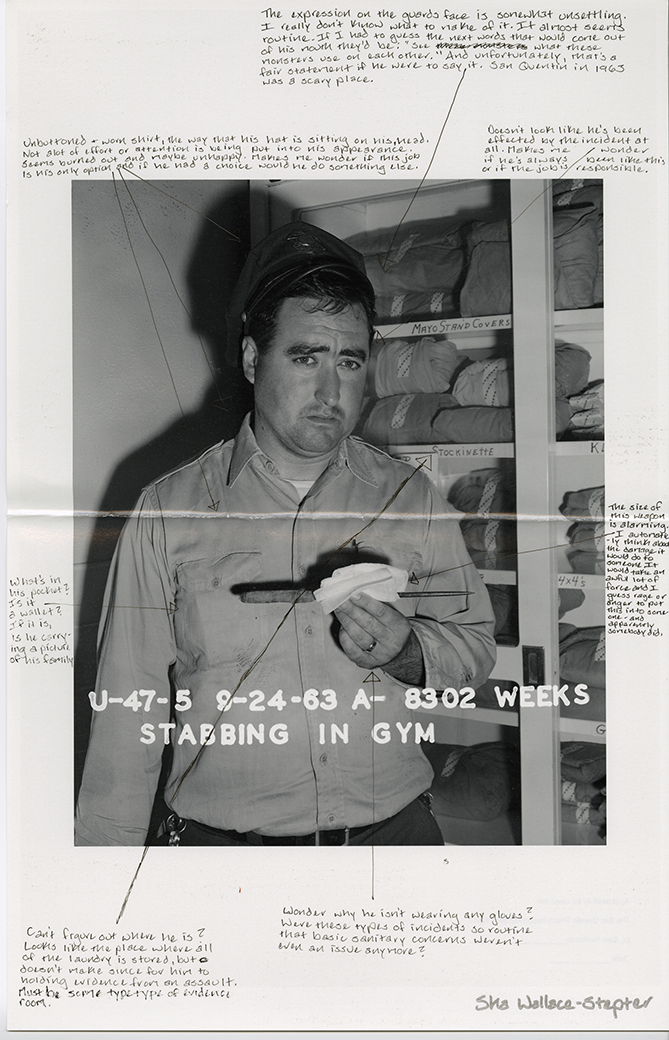 Weeks Stabbing in the Gym — 9.24.63
by Shadeed Wallace-Stepter  2013